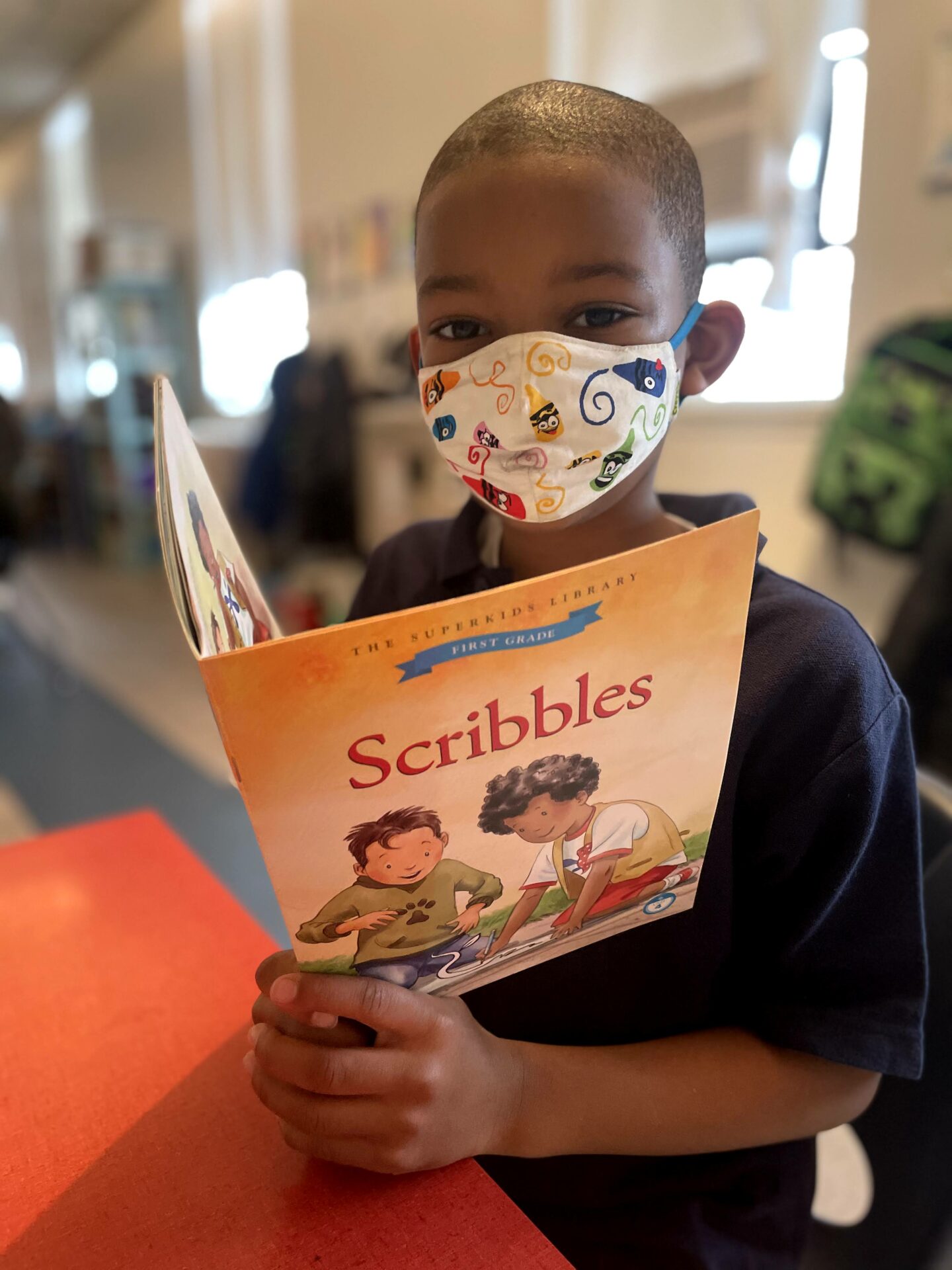 Virtual learning over the winter months at Logos Academy Harrisburg was a struggle for Derrick. Technology was challenging for those helping him at home, and reading was especially difficult. He was well supported by our staff during virtual learning, but despite this, he was still behind in reading upon returning to in-person learning. Now, he is closing the gap!
In-person learning came in the form of a hybrid model, with half the students attending in the morning and half in the afternoon, supplemented with online learning. It wasn't ideal. Transportation for many families was difficult, but school districts and community organizations like the Joshua Group partnered with us to offer support.
Would half-day programming be enough for a student like Derrick? A reading specialist from the Capital Area Intermediate Unit suggested that it would be. She noted that our students are "getting remediation and direct instruction three times the amount that a typical classroom would receive." It's paying off. A week ago, something clicked for Derrick. He was reading! His excitement was contagious as he eagerly sought to show staff how well he could read. He wants to read 200 pages a day! It's a lofty goal, but his love for learning is inspiring.
There are still students who are behind and need tailored instruction to address their needs. We regularly evaluate our current school model to assess how best to accomplish this. Next year our hope is to be fully in-person, but we will continue to focus on direct instruction for those who need it most.
Your support of our efforts is vital! Thankfully, we have several donors who have committed to match up to $10,000 between now and the end of April. This will enable us to meet our financial obligations to finish the school year strong and to head into the 2021-2022 school year well funded.
Will you invest for double the impact as we close the gap for students like Derrick who need it the most?