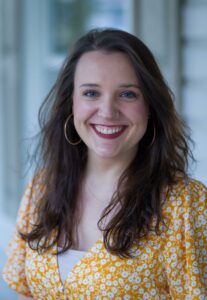 We are delighted to introduce Sarah Baily, who will take the reins as our incoming second grade teacher this fall! From the moment Sarah stepped into our building, her enthusiasm for education and for the children we serve was undeniable. Sarah brings a wealth of knowledge and experience.  She is a native to central Pennsylvania and is excited to return to PA after serving in Nashville, Tennessee, for the past four years. While in Nashville, Sarah taught ESL (English as a Second Language) at two different public schools.
Reflecting on elementary education, Sarah noted, "While it is important that a child learns their letters, numbers, grammar rules, and equations, it is more about positively impacting a child's life. I desire to be a role model, a mentor, and a light to the children I encounter, giving them a hope that they can succeed in their lives outside of school."
A graduate of Lipscomb University, Sarah earned a B.S. in Elementary Education and an ESL endorsement. Before moving to Nashville, Sarah enjoyed summer ministry settings in both Mexico and Kenya, where she worked with children. In her free time, you can find her laughing with family and friends, painting, creating something, helping plan an event, or pursuing her love of singing and theater. Sarah is very excited to join the team at Logos Harrisburg this fall.