Getting a child to school on time each day can be challenging, especially when you're responsible for transportation. One of our parents will face significant transportation struggles if he chooses to keep his daughter at Logos Academy Harrisburg next year. When he considers having her attend a closer, more convenient school, however, he and his wife feel discouraged, because they "like her in a place where we know she will be loved and cared for." The Logos Harrisburg staff does this well.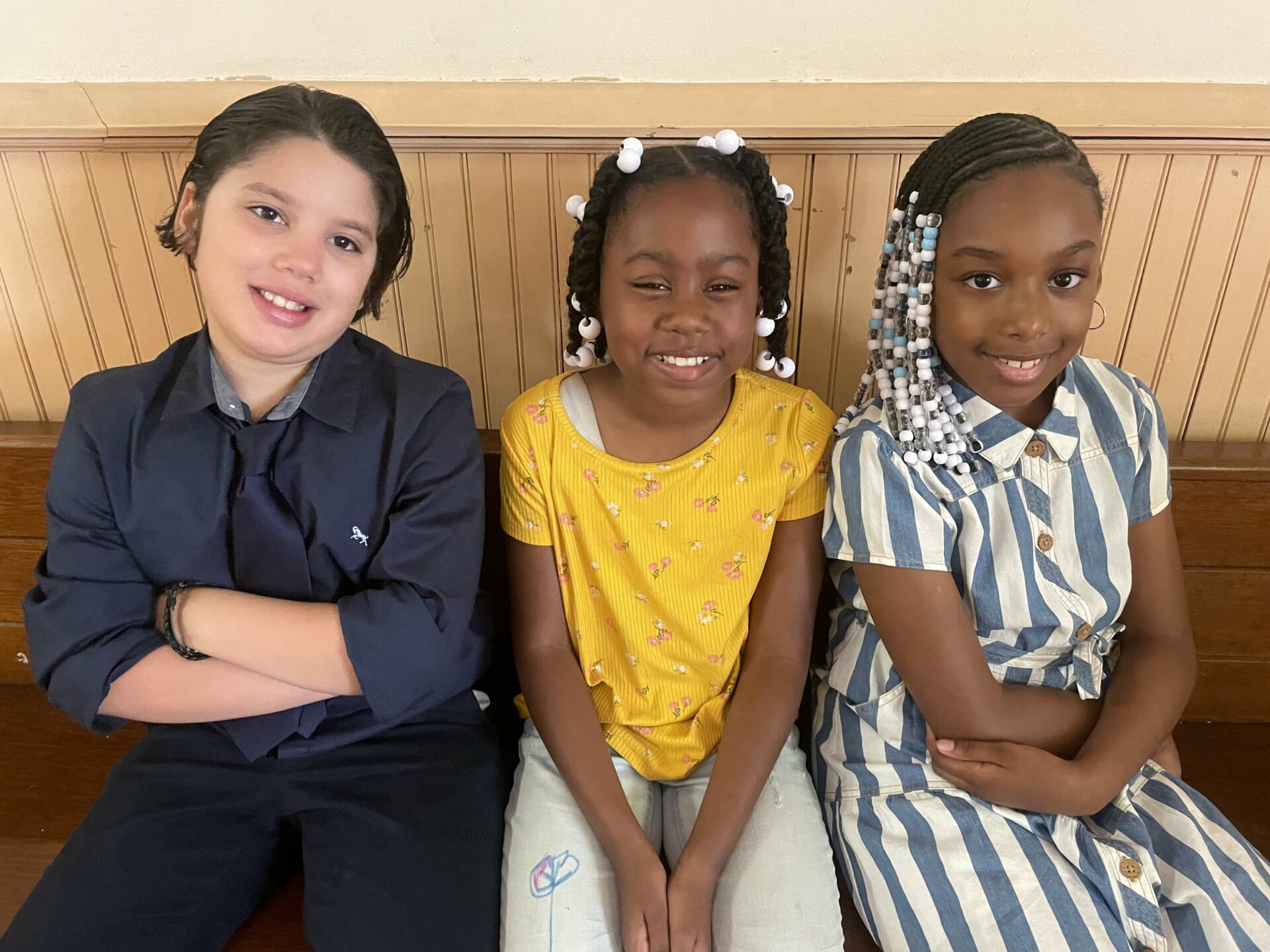 Our desire is that every student is known and loved for who they are as individuals. Recently, an educational support professional who visits schools all over the region commented about the Logos Harrisburg team: "All of the staff members are invested in every child. Even if that child isn't in their classroom, teachers and staff members check in and show interest in every child's well-being."
This year our average class size is ten students. This small class size enables teachers to tailor instruction so they can better address individual learning needs. Small classes also allow our staff to build relationships with each of our families. We know many of our families quite well–well enough to support them in crisis, visit them in the hospital, accompany them to appointments, and provide them with connections and opportunities.
From a new charter school to several private schools, education in Harrisburg is growing. This is great news for our beloved city because families need quality options for their children, particularly those with limited resources. Logos Academy Harrisburg is thankful to be able to provide an outstanding education for those who need it most. In addition to offering an exceptional education with minimal tuition, Logos Academy Harrisburg stands out because it is small, intimate, and transformational.
We believe that small, compassionate classrooms and connections are a large part of what it means to be a Christ-centered school. As staff, we do our best to model and live out the compassion of Christ, which flows from our own assurance that Christ knows and loves us. It is our hope that students see and experience the love of Christ in ordinary moments throughout the school day. When they head home for the day or graduate from Logos Academy, we want every student to have a profound sense of belonging and a deepening awareness that they are a beloved child of God.
Howard Thurman, an author, philosopher, theologian, and mentor of Dr. Martin Luther King, put it like this:
This idea—that God is mindful of the individual—is of tremendous import in dealing with fear as a disease. In this world, the socially disadvantaged person is constantly given a negative answer to the most important personal questions upon which mental health depends: "Who am I? What am I?" The first question has to do with a basic self-estimate, a profound sense of belonging, of counting. If a person feels that they do not belong in the way in which it is perfectly normal for other people to belong, then they develop a deep sense of insecurity. . . . [But] the awareness of being a child of God tends to stabilize the ego and results in a new courage, fearlessness, and power. I have seen it happen again and again.
Your investment in Logos Academy Harrisburg goes directly toward helping to transform the lives of students. Their minds are being transformed with rigorous academics. Moreover, you are helping to transform the very beings of these young learners as they grow in the realization that God is "mindful of them." He knows each student and loves each one as his child.