In 2016, our founders were moved by faith to start a school where every student could receive an excellent education, regardless of their family's income. Opening our doors with just preschool, we now have 47 students, kindergarten through third grade.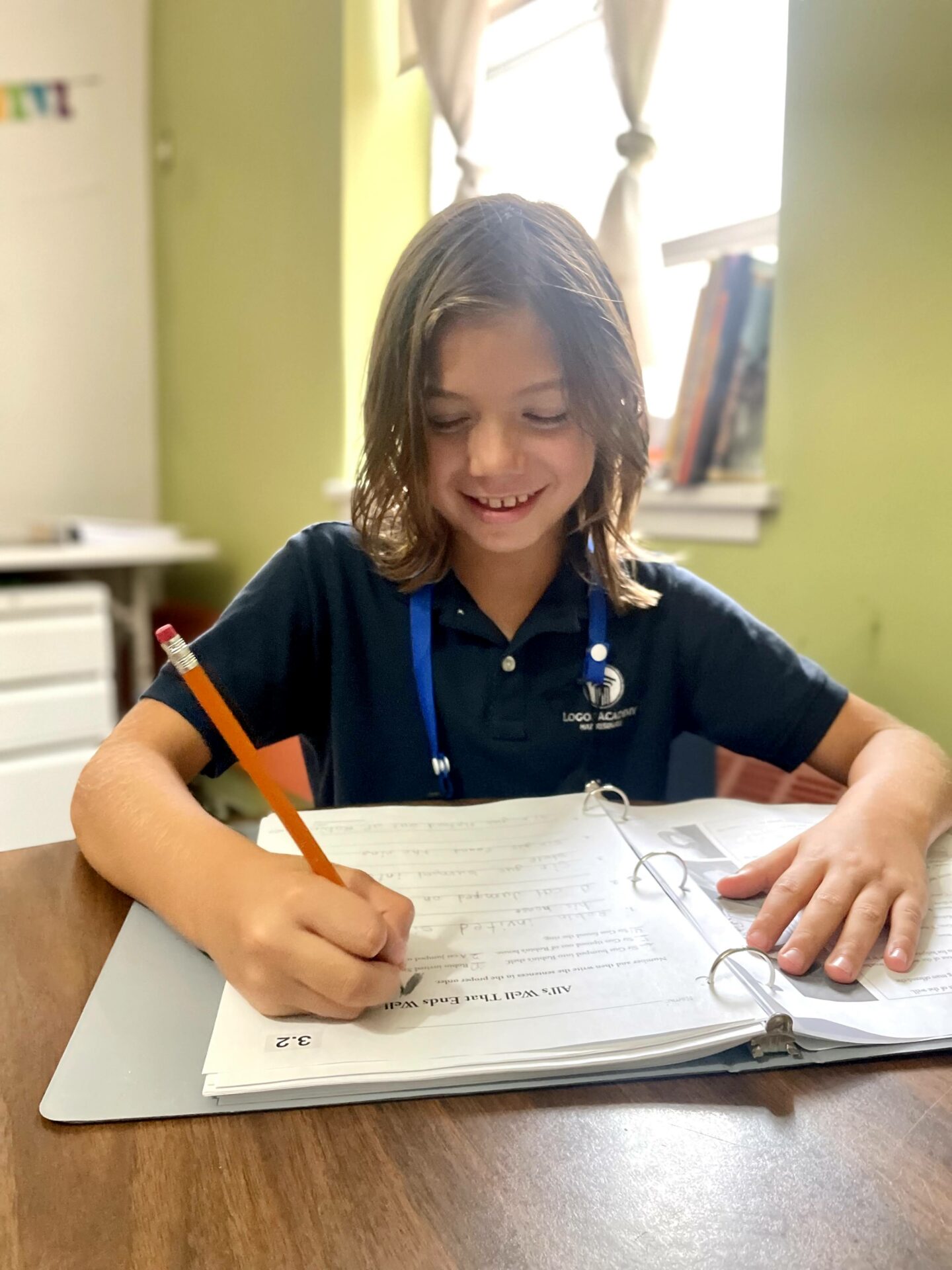 Basel has been one of our students since we opened our doors in September of 2016. As a three and four year old, Basel struggled with fine motor skills, such as learning to hold a pencil. It was clearly frustrating for him, and he appeared to be at a disadvantage compared to his classmates. His gross motor skills were a different story. He was riding a bike, building towers, and working with Legos long before his classmates. Basel is bright and creative, and he has thrived during his time at Logos Academy Harrisburg. His learning style has presented challenges to his teachers and parents, but due to our small class size and Christ-centered foundation that's expressed in a compassionate learning environment, he's thriving in the third grade.
Logos Academy Harrisburg is committed to a whole-child education. We understand that an education of "intelligence plus character," as Martin Luther King, Jr., put it, goes beyond academics. Our goal is not just that Basel and his classmates do well in their core subjects–Basel has and will continue to do so. Our goal is that he grows into a well-educated, virtuous young man who has developed a love for learning and service.
Click to read more about Logos Academy Harrisburg and see our current school statistics.