September was quite the month to remember for Logos Academy Harrisburg.  Our challenging start to the year included adjusting to COVID protocols and a key leadership change.  Like many schools, we've seen an uptick in student behavior issues, as well as some academic challenges and learning delays. With unanticipated staff absences and vacant positions added to the mix, we faced unprecedented obstacles. 
In the face of these challenges, our dedicated team went the extra mile to ensure that we were caring for and serving our students well. Our business manager stepped in to help serve and clean up after lunch and to assist with recess duty; and our principal, our communications director, and even our head of school were called in periodically to cover classrooms.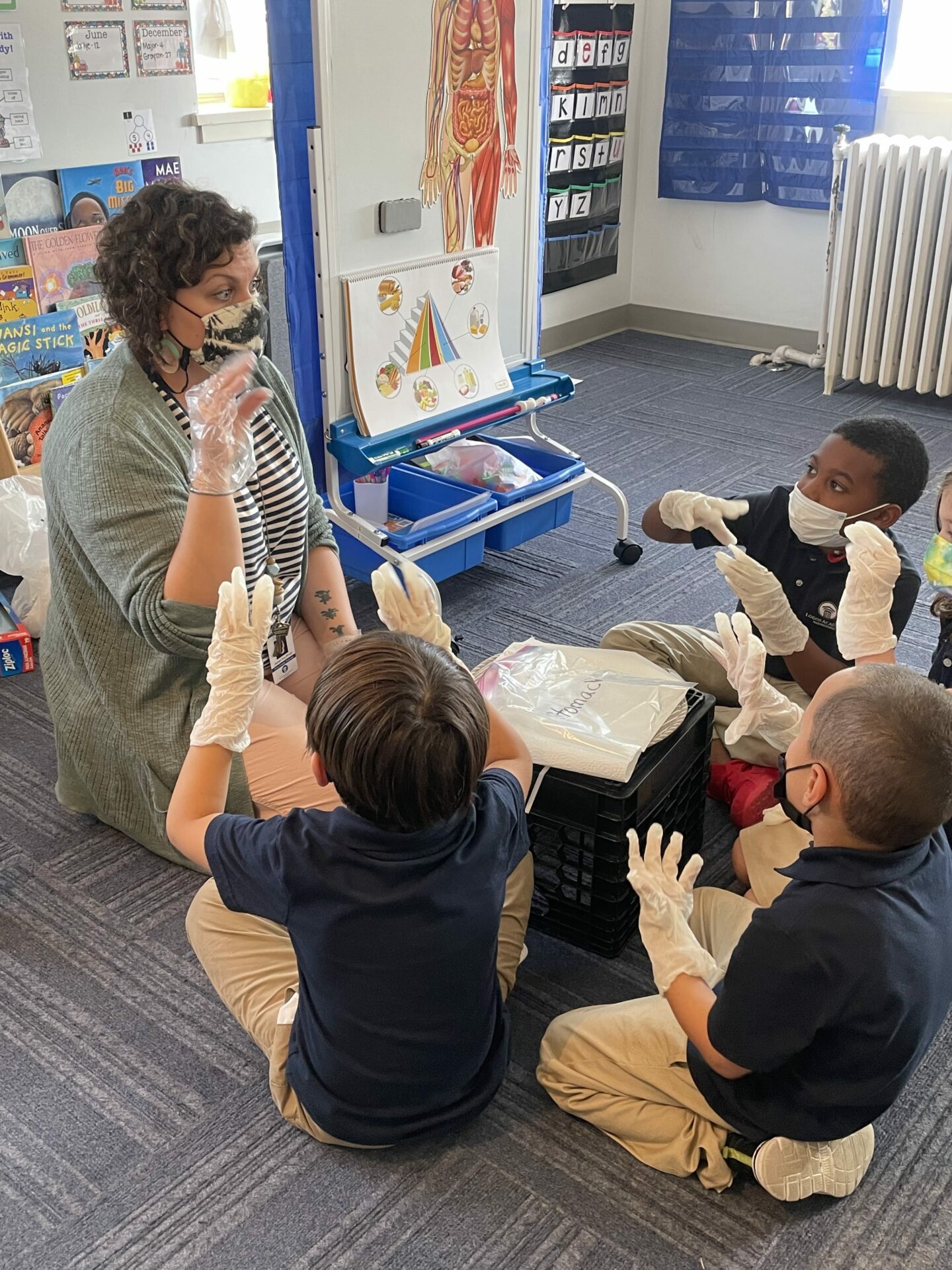 We are so thankful for this group of people, who are wholly committed to our mission. Mrs. Kauffman's creative science lesson about the digestive system is a case in point.  When the arrival of our first grade science curriculum was delayed, Mrs Kauffman resourcefully used a ziplock bag, bananas, graham crackers, orange juice, and nylon stockings to illustrate how the body processes food and discards "waste." Because of her creative improvisation, the first graders experienced a captivating visual of the body digesting food and making–you guessed it–excrement (a.k.a. poop.)  This garnered quite the reaction from her students!
In the midst of all this, we are accomplishing our mission.  Students are learning and growing academically.  Their character is being formed as we seek to shape students' hearts and minds in the pattern of Christ.  They are learning math and language arts to be sure, but equally important they are learning that they are loved and accepted as they are in Christ, mistakes and all. This is at the heart of what it means to be a Christ-centered school.